Cocoa Fiber CO is a unique product in Interfiber's offer. It introduces both functional and sensorial benefits to the final application. It can be applied in different industries and different food products, examples of which will be shown in the article below. But what is most important, it is a 100% natural product, that can replace cocoa powder in 1:1 ratio.
Dietary fiber is an ingredient that is demanded by the consumers. It has been trending for a few years in a row and it seems it's here to stay as the consciousness of its benefits for health, especially gut health is growing in the population. One of the fibers in our offer is Cocoa Fiber CO. It can improve nutritional value of the final food product as well as keep the label clean as it is 100% natural.
Cocoa Fiber CO is a preparation obtained from roasted cocoa hull by cleaning, micronization and sterilization (heat-steam). The production process is only physical and does not involve any chemical treatment. Brown colour, the taste and aroma characteristic for cocoa powder are preserved. All of the Interifber's employees can confirm this fact, as every one of us can say when Cocoa Fiber CO is being produced due to the cocoa aroma we can smell all around.
Europe is the region with the highest number of new products with cocoa fiber launches and the detailed information is presented in the chart below:
As mentioned before, Cocoa Fiber CO can replace cocoa powder in 1:1 ratio in certain products. It gives huge possibilities as the replacement in the formulation is very easy. Moreover, Cocoa Fiber CO application can lead to significant reduction in the production cost. Considering high prices of cocoa powder, even partial replacement with Cocoa Fiber CO will bring noticeable savings.
Currently, cocoa fiber is used in the following industries:
Our R&D Department focused on the most popular categories when choosing food products to measure the benefits of Cocoa Fiber CO application. Chocolate muffins, biscuits and milk drinks were therefore tested.
Three samples were tested during the study: control sample containing cocoa powder only, a sample with 50% Cocoa Fiber CO replacement and a sample containing 100% of Cocoa Fiber CO. In sensory analysis the main differences occurred in the following parameters: appearance, deliquescence and crumb humidity were evaluated in favour of the samples with Cocoa Fiber CO, while the taste parameter was assessed as more chocolate-like in the samples with Cocoa Fiber CO. Technological parameters such as yield, production cost and freshness were measured, and the results showed the advantage of the Cocoa Fiber CO samples. In general evaluation, the samples with Cocoa Fiber CO were assessed higher. If you are interested in the details of the study, contact us directly.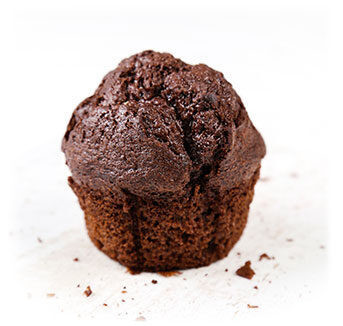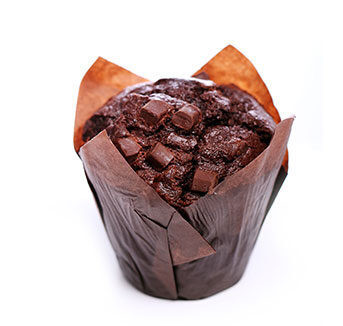 This time our R&D Department tested Cocoa Fiber replacement in biscuits. Two samples were compared in the study: control sample without fiber addition and a sample with 100% Cocoa Fiber CO. As a result, the final application contained over 6% of fiber therefore high fiber content declaration was possible. Further results proved that the sample with Cocoa Fiber CO addition was assessed as better in all the parameters, especially in terms of texture, taste and the exterior appearance.  If you are interested in the details of the study, contact us directly.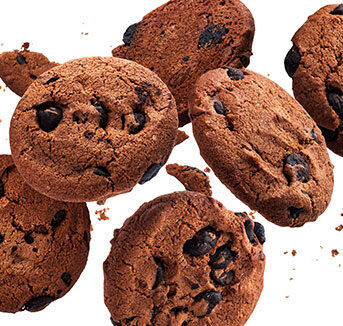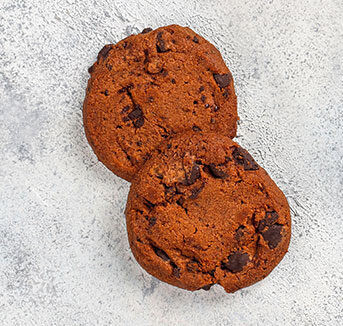 Milk drinks
The aim of the research was to replace cocoa powder with cocoa fiber in order to reduce the final application's cost and improve its taste. Three samples were prepared: dark cocoa drink, 50% replacement with Cocoa Fiber CO and a sample with standard cocoa. The results that we achieved proved that the final cost of the application was significantly reduced. Introducing Cocoa Fiber CO as partial replacement of cocoa did not influence the colour or off taste, but improved the general assessment, cocoa taste intensity and aroma. What is interesting, similar trials were conducted on vegan drinks that replace standard milk. The results were more than satisfactory, especially for soy and cashew drinks. If you are interested in details of the study, contact us directly.
Cocoa Fiber CO is a product that gives many possibilities. Its application provides many benefits, including final cost reduction and significant increase in yield. The product is 100% natural and is recommended mainly for bakery, confectionery, snacks and drinks.